Monthly Board Meeting
January 11, 2023 
Please take notice that a meeting of the board of commissioners of the Nassau County Bridge Authority, has been scheduled for Tuesday January 17, 2023 at 6:30pm at the the authority office, Administration Building, Southern end of Route #878, Lawrence, New York.
Thank you!
Press Release - Barrier Island Discount
12-13-2022
Click for full details
Chairman of the Nassau County Bridge Authority Issues Response to Decal Concerns
12-6-2022
Click for full details
Are decals going away?
Decals will be replaced by unlimited E-Z Pass availability which will provide the same function as the decal. Decals will be phased out in 2023. Our website www.ncbaabb.com will have instructions on how to purchase unlimited E-Z Pass trips accross the Atlantic Beach Bridge for $199 annually for Nassau County residents and $349 annually for non-resident passenger vehicles.
For the typical frequent travelers, this equates to 14 cent increase per trip. See below.
2 trips per day, 5 days per week for 50 weeks equals 500 trips annually at $199 is 40 cents per trip. This amounts to 14 cents more per trip than the prior toll fee.
Modernizing our technology by moving to E-Z Pass will provide faster and safer bridge crossing and eliminate the need to display a decal on your vehicle. You will renew your unlimited E-Z Pass annual purchase at EZPassNY.com once the system is available. 2023 decals will be valid for the entire year.
We will provide continuous updates throughout the year on our website at www.ncbaabb.com.
Please stay tuned.
Thank you!
Nassau County Bridge Authority
Mission Statement: The primary goal of the Nassau County Bridge Authority is to efficiently operate and thoroughly maintain the Atlantic Beach Bridge for safe and secure passage for its users.
Press Release:
Toll Schedule Changes
You must remove and return the original decal to receive a Transfer. You may not place the decal on another vehicle or use it in a hand held manner, doing so will forfeit your right to a transfer. Any decal that has been altered or placed on a vehicle that is not registered with Nassau County Bridge Authority will be confiscated and/or deactivated. Without the return of the old decal you will be charged the full cost of a new decal.
Please keep your decal clean. Care must be given to the cleaning of frost and dirt from your decal. Any alterations to the decal will result in it being rejected by the lane scanners. If a decal is damaged by your negligence a transfer fee will be charged. In order to prevent damage to the decal do not use an ice scraper to clean the decal.
ABOUT US
The Atlantic Beach Bridge is a 1,173-foot (358 m) long toll drawbridge carrying NY 878, connecting Lawrence and Atlantic Beach (Park Street), New York, while passing over the west end of Reynolds Channel. The bridge also provides direct access to the Rockaway Peninsula via Seagirt Boulevard. The original bridge opened in 1927, and the current bridge opened in 1952 and rebuilt in 1998.
Nassau County Bridge Authority
160 Beach 2nd Street
Lawrence, N.Y. 11559
(516) 239-6900 – Phone
(516) 239-6900 x117 – No Funds
(516) 239-6900 x120 – Toll Office
Board of Commissioners
Samuel Nahmias – Chairman
Vincent Pasqua – Vice Chairman
Shalom S. Maidenbaum
Monica McGrath
Russell Rosenthal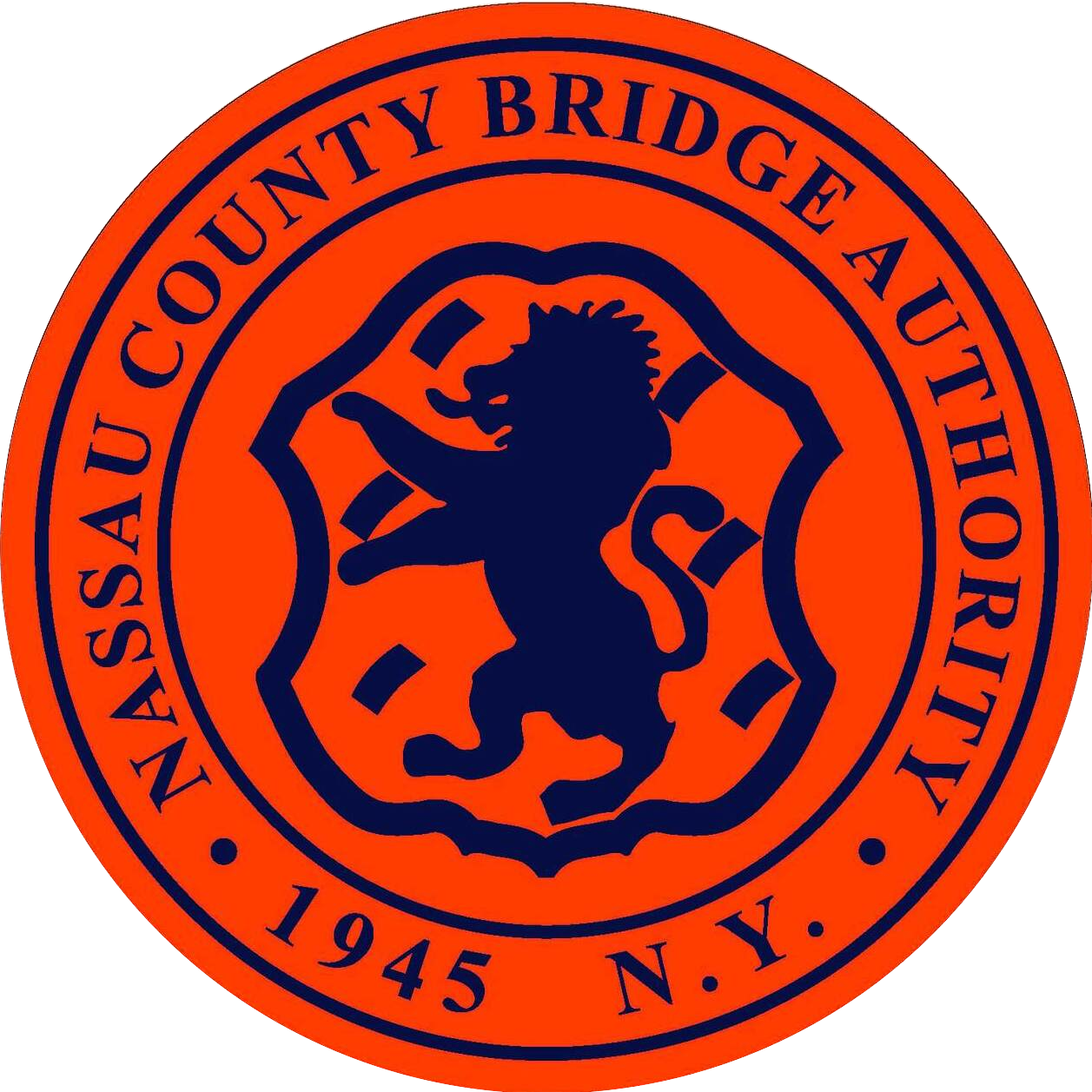 Please be advised: It has been proposed that from the hours of Midnight to 8:00am, the drawbridge shall be opened only if a minimum of eight hours advanced notice is given. This is currently not in effect.